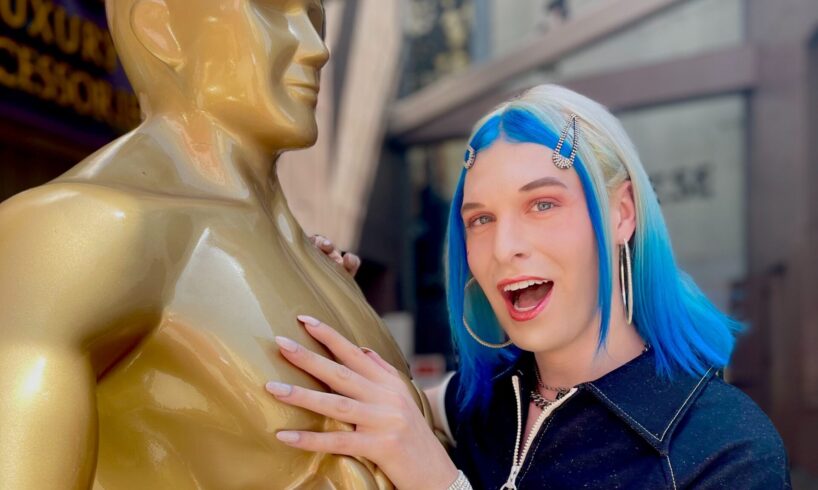 As Glitzy cracks the whip and "E-Girl Anthem" begins to play viewers are immediately sucked into this visually vivid live experience! Complete with choreographed dancers, blinged out wardrobe, and microphone, and high energy emo-trap antics, to ensure any Hot Topic shopper would loose their breath over.
The wild ride of this live set that was shot in one complete take by Production company No Face Films & creative Director Ayesha Fernández has us moving through different areas of a fully working Hollywood sound stage and landing in different spots for each Mac Glitzy song to be played out in different vignettes. Glitzy says they wanted to create something to give back to the instagram followers/supporters. "I get so many messages from kids around the world asking when will you be doing a show in my city, or I wish I was in LA to come see you're last performance, so I though why not bring the experience to them, especially with a lot of live events not fully open right away due to the Pandemic, why not give a little online concert. I am very thankful for my following online because with out their kind words and support I wouldn't get to go on this wild journey and receive the music opportunities happening to me recently. As a non-binary person I sometimes feel I have to fight twice as hard to A.) be heard & B.) Get taken seriously as an artist. So honestly thank you for commenting/liking/viewing to let others as well as me personally know that there is nothing wrong with being different and stepping out of the gender role norms. Glitzy age 24, from their West Hollywood home via Zoom call tells us.
The show kicks off with the Tiktok sound "E-Girl Anthem" amping us all up with a hot choreographed number by Burlesque School the Damned Deviles, then dancing their way off stage into a more behind the scenes area to the Soundcloud song "Brain Freeze" Glitzy and dancers become a purple dream, twerking and bopping to the electro, emo-trap, trill beats. As Glitzy catches their breath for a hair and make-up touch up from Mexico City's renowned HMU artist Sharon Sophia who is responsible for many of Glitzy's memorable music video looks, we get a more candid performance of the song "Butterflies".
After a wardrobe quick change we are brought on stage to a Glitzy concert complete with a rock band jamming to the track "Wires & fences' which is an older demo song of Mac Glitzy's that can only be found on the music streaming platform Soundcloud, giving super fans an exclusive treat as well as new fans some rock genre variety. The finale of this musical set was really visually stunning as thunder and lighting strike and Mac's most notable hit song thus far in their career the 2021 track "Bottom of the Ocean" begins to play, a full on torrential downpour unfolds. Yes they actually had it full out raining on the stage, while Mac Glitzy and dancers seemingly never miss a beat while giving it they're all in a magnificent aquatic show. Bravo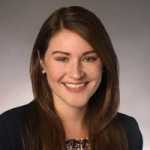 Tina Johnson helped bring The Marketing Folks from a-weekly newsletter to a full-fledged news site by creating a new website and branding. She continues to assist in keeping the site responsive and well organized for the readers. As a contributor to The Marketing Folks, Tara mainly covers industry new.