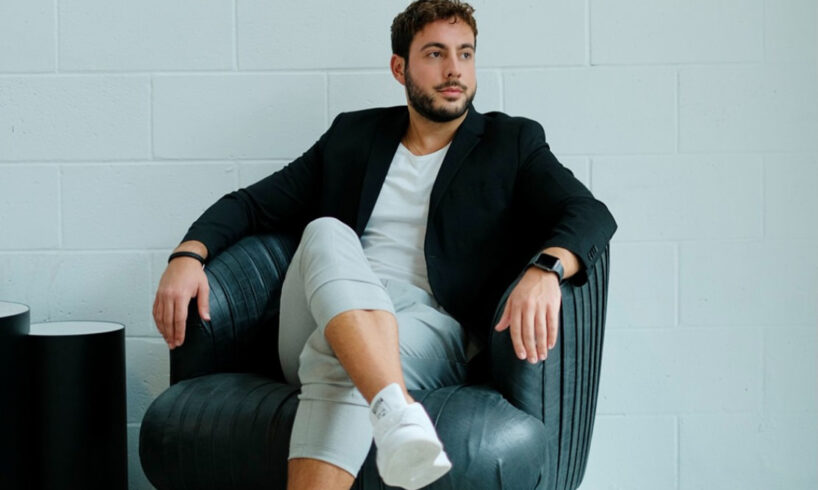 Guac Digital is one of the Top B2B Providers and a well-known digital marketing agency based in the heart of Tampa, Florida. Led by Guy Leon Sheetrit, Guy is genuinely passionate about the future of the industry and what changes are likely to occur. For him, personalization will be the next significant innovation to permeate the digital marketing space, something that Guy is integrating into his services for his clients.
Guy was able to answer a few questions we had about his views on the future of digital marketing and the current state of the industry.
Thanks for your time, Guy. Can you recount your career in digital marketing, in terms of how you ended up leading Guac Digital?
Before working in the marketing world, I was a paratrooper. I served in Israel and attended the Geva College of Marketing & Communications in Tel Aviv in 2014. These experiences stoked my passion for digital marketing, and I soon found myself addicted to everything related to the industry. In my studies, I soon discovered that the field is incredibly diverse, ranging from copywriting, web development and graphic design, all the way to search engine optimization, digital advertising and basically everything in between. In my view, this is why the "T-shaped marketer" is so critical to the industry, in the sense that we need more marketers who are adept at working across multiple channels while specializing in a select few.
My appreciation for "T-shaped marketing" was a guiding philosophy I implemented when starting Guac Digital. I wanted Guac to be a company that could handle everything related to digital marketing while ensuring that our clients would not be intimidated by the process. As always, we want them to know they are in the hands of experts.
In your view, which social platforms are critical to an effective digital marketing campaign?
For our clients and us, the big players continue to be Facebook, Instagram and LinkedIn. However, we have noticed that Tik Tok has rapidly become a player over the last 1-2 years. Our approach is not to pick the best social media giant, since this might not necessarily lead to the best results. We always perform an analysis of our client's needs, goals and overall target audience, and then decide based on that.
So, why do you think personalization will be the next big thing in digital marketing?
In many respects, we are already seeing the personalization effect taking hold; however, there's no doubt that it is becoming more and more prominent. When it comes to social media, influencers are basically their own PR agent. They market their personal brands via social media mediums like Instagram and Facebook.
At the other end of the spectrum, customers are looking for quick, rapid services and so social media advertisements that are personalized to what the user has been searching are more likely to be successful. While users might be concerned about what this means for the security of their personal information, there's no doubt that the process has expedited commercial shopping and eCommerce.
How has COVID-19 affected your services?
For many of our clients, digital marketing was merely one component of their lead generation strategy. However, since COVID-19 has forced millions of businesses to switch to online forms of distribution and selling, many of our clients have expanded their digital marketing budgets since it has become their only source of generating sales.
Because of such uncertainty, we've been encouraging our clients to get creative with us and explore other viable marketing channels. For example, Pinterest is booming at the moment, so we've been switching our focus to getting our clients' pages and links affiliated with Pinterest. Likewise, we also recognize that a lot of businesses are struggling economically, which is why we are offering discounts on our services. This means more companies can still get digital marketing support, without having to decimate their finances.
Why do a lot of digital marketing companies fail?
In my understanding, a lot of digital marketing firms overlook a lot of the information at their disposal. It's also crucial for businesses to learn what they can from their mistakes – you'd be surprised that so few places genuinely take this advice on and learn from their errors. As I said earlier, many digital companies tend to specialize in one area (which isn't necessarily a bad thing) at the expense of trying to spread their competencies across a variety of mediums, like social marketing, email, video and content.
Thank you Guy Leon for your time!
You can follow up with Guy Leon Sheetrit at https://guacdigital.com
Social media:
Facebook https://www.facebook.com/GuacDigital
Instagram https://www.instagram.com/guacdigital/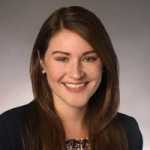 Tina Johnson helped bring The Marketing Folks from a-weekly newsletter to a full-fledged news site by creating a new website and branding. She continues to assist in keeping the site responsive and well organized for the readers. As a contributor to The Marketing Folks, Tara mainly covers industry new.