If you've never heard of the social media name, NekozTek, then you're missing out on some insane gaming content. Zhi Ko, better known by his online tag, NekozTek, is one of the most popular gamers on TikTok. NekozTek shares a range of excellent content with his followers, including compilations from Call of Duty: Warzone (which is now free to download and play), Fortnite and other popular online games. Interested in following NekozTek? Here's a brief rundown of what he can offer you as a TikTok follower.
E-Sports and gaming accessories
NekozTek is highly active on TikTok, as this is the primary channel where he shares his gaming content. He has close to 368 000 followers and close to 7 million likes on his site. Amazingly, some of his videos have stacked up heaps of views, with some of his most popular videos receiving more than 3 million clicks.
Currently, NekozTek is a member of the team at Radiance. Radiance is an e-sports team and organisation devoted to providing their followers with the best gaming content. Across a wide variety of platforms and games, the team is committed to bringing positivity to all things related to gaming. Their philosophy is simple – gaming should always be about having fun, being sociable, meeting new people and creating unforgettable moments that can be shared around the world.
NekozTek is also the proud co-founder of Noble 5, which is another business that designs gaming accessories, specifically gaming mice. If you're looking for a new gaming mouse for your next session, check out the range of premium products they have on offer.
While NekozTek is mostly active on TikTok, you can find him elsewhere if TikTok isn't your style. He's got a strong following on Instagram and over 17 thousand followers to his Twitter page. He's also been featured in articles from IGN, Forbes Magazine and The Gamer.
Fintech?
On top of all of this, NekozTek is a highly regarded social media commentator in the fintech space. What does this mean? Well, you've probably heard of buzzwords like cryptocurrencies and blockchain, which don't mean much to the average newsreader. These phrases are becoming more and more common as technology develops and becomes more essential to everyday operations. Check out NezoTek's consultancy firm, Titan Ventures, for more information on how new technologies could help your business expand its international and digital exposure.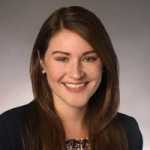 Tina Johnson helped bring The Marketing Folks from a-weekly newsletter to a full-fledged news site by creating a new website and branding. She continues to assist in keeping the site responsive and well organized for the readers. As a contributor to The Marketing Folks, Tara mainly covers industry new.