The quality of jewellery or watch that you wear often says a lot about who you are as a person. Indeed, these items are often the most valuable to a person, whether it be because of its material cost or some sentimental attachment. If you are on the lookout for luxury jewellery, whether it be as a gift for someone you care about or just a nice little gift for yourself, you don't need to be spending reckless amounts of money. In fact, if you want high quality restored jewellery and watches, then you need to get in touch with the experts at Gray and Sons.
Their backstory
Open six days a week, Gray and Sons is one of the pre-eminent restored jewellery firms in the United States. Operating out of Bal Harbour in Florida, Gray and Sons has an awesome store and showroom, where prospective customers can check out the range and even ask direct questions to the experts.
If you are in the market for a niche, luxury watch, then you can visit the showroom and speak with the store's on-site watchmakers. The store is also equipped with gold diamond specialists and other specialist jewellers, so any lingering, complicated questions you might have about specific products or items can be answered with ease.
What makes Gray and Sons the best?
On top of the manufacturer's comprehensive weekly opening times, Gray and Sons differentiates itself against its established, commercialised competitors by setting flexible and reasonable prices, bringing a consistent level of high-quality with every item, boasting a comprehensive item range and engaging with customers via multiple communication channels.
Good pricing
Because of their independence, Gray and Sons has complete autonomy and control over their relative price points. They are not swayed or affiliated with any large manufacturers that could influence their prices. Because of this, customers can rest assured knowing that they are receiving the best, most flexible prices for each item.
Consistent quality
Gray and Sons takes a lot of pride in its work. It understands how important its reputation is to its brand, and as a result, endeavours to serve the local Florida community with distinction and transparency. Indeed, they back their quality so much that they are willing to offer their clients 12-24-month warranties on watches.
On top of this, they offer customers a 10-day "No Questions Asked" return policy. Basically, this gives the customer the opportunity to purchase an item, trial it for 10 days and then return it if they are unhappy with it – no questions asked. Additionally, if you spend more than $2000 on a specific item, Gray and Sons will offer you their "Like New For Life" benefits, which means that your item will receive a lifetime of free maintenance and refurbishment. This includes battery replacement and even pressure testing.
Unique range
Furthermore, Gray and Sons has a comprehensive range of unique watches and jewellery, which you simply can't find in other places. So, if you're on the lookout for something incredibly special and one-of-a-kind, then Gray and Sons should be your first stop. Make sure you ask as many questions as possible when in store, so you get the most out of your experience.
Multiple communication channels
Finally, Gray and Sons isn't restricted to old methods of traditional selling. In fact, as the business has grown, so too has its reach and scope. Currently, the firm prints a monthly catalogue that reaches well over 100 000 homes, both within Florida and internationally. This can largely be attributed to the company's long-history and commitment, which has seen Gray and Sons operate successfully for 40 years.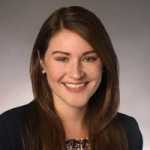 Tina Johnson helped bring The Marketing Folks from a-weekly newsletter to a full-fledged news site by creating a new website and branding. She continues to assist in keeping the site responsive and well organized for the readers. As a contributor to The Marketing Folks, Tara mainly covers industry new.