As many people know, dropping a smartphone or tablet can often have dire consequences. When a touchscreen becomes damaged, however, it does not mean the end of the device, thanks to services like iFixHere.
iFixHere specializes in same-day phone and tablet repairs and can normally complete repairs on popular devices in under 30 minutes. Starting in 2012, the business has spread to shopping mall locations around New York, New Jersey, CT, MA, ME, repairing thousands of devices for happy customers.
Their service is designed in such a way that it's easy for people to drop off their phone or tablet and go shopping or have lunch and come back later to a repaired device. This is obviously a highly convenient service for people who can easily drop off their damaged device and get it fixed while they go about other things.
While damaged screens are a common issue, iFixHere is adept with other types of phone repairs, such as addressing issues with a faulty battery or camera. No matter what the issue is, iFixHere's experienced technicians can fix it using quality parts at a cost that is much cheaper than buying a whole new phone or tablet.
Phones are such an essential part of our modern lives that it's totally understandable why someone would be upset and confused if something broke or began malfunctioning with their device. This is why the convenient services of iFixHere are such a relief for people when they discover them – in less than 30 minutes they can have their cherished device back in their hands, working as good as new.
The full range of devices that iFixHere can help with includes camera, laptops, and smartwatches. They have a 90-limited warranty on the parts replaced, and also offer discounts to returning customers, veterans, teachers, students, and healthcare workers.
Do you need to fix a phone or a tablet? Visit iFixHere at https://ifixhere.com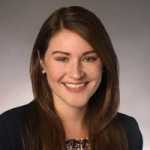 Tina Johnson helped bring The Marketing Folks from a-weekly newsletter to a full-fledged news site by creating a new website and branding. She continues to assist in keeping the site responsive and well organized for the readers. As a contributor to The Marketing Folks, Tara mainly covers industry new.