The IMF estimates that global economic growth will fall to -3% due to the COVID-19 pandemic. Though most companies have felt the adverse effects of coronavirus, most digital companies are experiencing tremendous growth.
Companies are embracing the important of having an optimised online presence in a world where most face-to-face business operations have, necessarily, ground to a halt. Employees can no longer meet in the office, institutions have shut down their operations, and students are no longer in school. These are the dynamics of the current world, and these factors have led to the explosive success of some companies like Kennected that facilitate automation.
So, how did the current situation spur growth for Kennected?
Companies Rush to Automation
In the waked of COVID-19, it is understandably difficult to have enough employees in the office to manage all your operations. In that case, automation has had to fill the gap for some companies. Kennected software helps you manage your LinkedIn lead generation without any human intervention once installed. Therefore, firms can continue to benefit from LinkedIn lead generation in the midst of a slowed global economy.
Siezing an Opportunity
Opportunities are rare, and the moment you get one, the best advice is to act on it without hesitation. That is what Kennected did to outpace competitors. It goes without saying, automation and SaaS services were bound to be in high demand at the onset of COVID-19. Kennected predicted this and rolled out a massive marketing campaign to help companies that were in dire need of their services to stay solvent.
Considering the cost-benefit analysis, both startups and established companies could not afford to ignore the impact of automation in their operations. Currently, Kennected is serving several multinational companies.
Client Testimonials
You can't ignore competitors or industry leaders when they talk openly about how something helped turn their fortunes for the better, and Kennected has received high praise from its users. From lead generation, to the development of real relationships at scale, that is just a snippet of what the software is able to do. A wide variety of companies are set to continue benefitting from their engagement with Kennected, and yours should be next.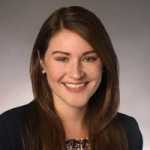 Tina Johnson helped bring The Marketing Folks from a-weekly newsletter to a full-fledged news site by creating a new website and branding. She continues to assist in keeping the site responsive and well organized for the readers. As a contributor to The Marketing Folks, Tara mainly covers industry new.