2020 was a year to forget for the music industry. With the coronavirus sweeping across the world, thousands of concerts and gigs were cancelled in the hope of staving off the virus. The entertainment industry's impact has been tremendous, and artists have been forced to embrace streaming, online concerts, and other methods of maintaining their source of income. 247 Management are a promotional company that works with musicians and artists to ensure their music gets noticed.
For established performers, the ongoing lockdowns aren't life-threatening. However, for lesser known artists trying to break into the industry and make a name for themselves, the lockdowns are crippling. For example, one of 247 Management's up and coming artists, Magomar, has spoken positively about the promotional company's capacity to help him get noticed. In a recent interview, Magomar said that '247 Management has helped me gain over 10 million streams on my songs", adding that this was because the company has added his music to 'more than 40k different Spotify playlists'. He then remarked that 247 Management are 'the most e4xperienced management I have worked with in my 7 years in the music business'.
But what makes 247 Management so good? Well, one of the big drawcards of their offerings is their affordability. They've been careful not to price themselves out of the market, while also maintaining their image of exclusivity. While they have relaxed this restriction regarding their offerings, they have maintained this image of exclusivity. This is critical for musicians who want to ensure they associate with a company that offers premium services and are selective in terms of their offerings.
Another thing that makes 247 Management a famous promoter in the music scene is their commitment to social media marketing. These days, social media engagement is mostly one of the most critical forms of modern marketing. While it is often incorrectly viewed as a market dominated by young demographics, there is a growing percentage of 50+ users on social media channels, especially Facebook. As a result, even if your music is more suited to older listeners, you can still benefit immensely from leveraging social media capabilities.
Thankfully, 257 Management can assist with all social media engagement, thereby ensuring you have a strong online presence. They can coordinate pre-save campaigns through Spotify, a clever technique used by many artists to generate traction and excitement for their music. In essence, it allows fans to pre-save music through Spotify (singles, albums, extended plays etc.), which means they can listen to the music as soon as it is made available through Spotify. This is incredibly important as it rewards loyal fans and helps grow your following.
You can contact 247 Management – here: https://247m.co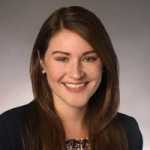 Tina Johnson helped bring The Marketing Folks from a-weekly newsletter to a full-fledged news site by creating a new website and branding. She continues to assist in keeping the site responsive and well organized for the readers. As a contributor to The Marketing Folks, Tara mainly covers industry new.