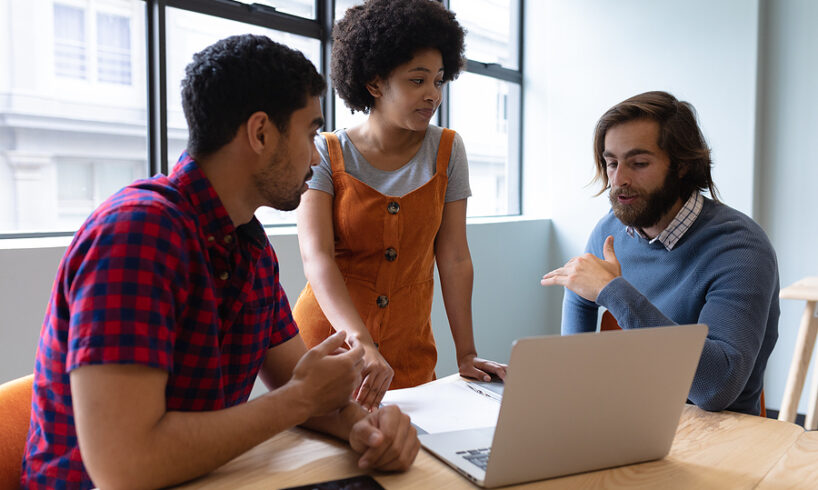 Launching new products bring nightmares. There are worries linked with the event. You have to think about the compatibility and usability of the products.  Moreover, you have to ensure how the product will function trouble free for the users.
You have already done research before launching the products, haven't you?
But I have a secret for you!
I can tell you that there are tests designed particularly to run with the real users of the products. It may sound unbelievable, but actually my claim is true and you can rely on me.
Companies nowadays run Beta Testing to understand the level of satisfaction of the real users of a product. This test is unique because it considers the real users of a real product in a real environment. The users of the test provide helpful feedback regarding the product.
Beta Testing   
Beta Testing is a kind of test where the participants use the product for a specific time period prior to its launch. After the test, sometimes you will discover valuable insights regarding the products that were not found in the initial lab tests or Q/A sessions.
Importance of Beta Testing
Identifies Bugs: It is a common scenario where an unwanted bug destroys smooth user experience of a product. A beta test will identify such bugs and you will have a strong first impression.
Ensures high quality: The best part of doing a Beta test is that it ensures high q1uality of your products. You might think the test is a time-consuming process but it is worth it when it comes to building a product following proper guidelines.
Finds out best usability: Sometimes software operates defiantly in different devices. At that time carrying out a Beta Test becomes necessary.
Generates Product Awareness: The target users of your product will become aware of your product. They will look forward to its official release.
Checks speed and performance: Sometimes it is necessary to check the performance and speed of the products in a Beta test.
Before Starting Beta Testing
Use the optimize version of the products
You have to ensure that the features of the products are updated and you are using the latest version of your product with the Beta Test takers to learn about how the wider audience will interact with your product.
Build Beta Testing Plan        
Develop testing goals and strategies before going forward with the test. You also need to define tasks and targets in clear terms to each member who are involved in the test.
Keep tools ready
Before starting the test, make a list of tools that will be required to run the test. Tools may vary depending on security vulnerabilities or other issues regarding speed and performance of devices. It is better to keep the tools handy so that you can avoid unwanted challenges while running the test.
Sign Participant Agreement and Non-disclosure Agreement
Sometimes it happens that the participants of the Beta test may reveal important information about your product before launching. All the information regarding the Beta test should be kept secret. Thus, it is vital to sign necessary agreements so that the participants may not be able to disclose any information regarding their experience.
Discuss about the Beta Testers responsibilities     
After selecting the Beta testers, you need to ensure that they are mindful of each step of the test. You can rely on them to provide valid information and trustworthy to keep the results to themselves.
 Creating a Beta testing strategy and Executing
 Decide the Target Platforms
Like every test you have to identify the needs at first. You have to be aware of why you are carrying out the test.  Usually, people choose either Android or iOS as test platforms. It depends on the technical specifications of the product.
Ask Beta Testers to join
The easiest way to ask the Beta Testers to join is through email.  You can add new Beta testers by sending them offers, rewards, discounts, etc. Utilize both online and offline platforms to get connected with them.
Although looking for Beta Test Testers are easier and convenient online than offline. However, at times personal contact are more reliable. Narrow down your personal contacts who might be interested to participate in the test.
There are websites, like GrowthBoosters and BetaList that can help you to carry out Beta Testing and submit your product in front of audience.
Both Facebook and Twitter can be used to draw the attention of the Beta Testers.
You can also use Reddit where you will find a good number of Beta Testers.
There are tools for example, BetaBound, BetaCandy, App Useful, AppStorm, Feedmy App InspiredBeta etc. to find you the best Beta Testers.
Quora, iPhoneDev and SDK are popular platforms from where you will get a good number of Beta Testers.
Assign Beta Tester
There are tools for distribution of Beta Testers. The instruments will depend on your requirements.
Test Flight
Users of Apple can easily use this tool because Test Flight is linked with Xcode. Ask the Beta testers to join the test without any hassle by using this tool.
Google Play Beta Testing
Google has got a tool by which you can run both Alpha and Beta Testing.  You can use the list later to share details about future releases.
AppBlade
With App Blade you can custom your release tracks. Another benefit is that you can cut down feedback loops. It helps you to yield a product of high quality.
TestFairy   
  Like Crashlytics, Test Fairy also operates on Anroid and iOS.  It can track bugs effectively. Moreover, you can also integrate platforms like PhoneGap, Appcelerator, Adobe Air, Xamarin and Unity.
Collect Feedback
Beta Testers will provide certain suggestions about your product. If you get positive feedback, you will understand your strength in the market. On the other hand, if you get negative feedback don't get disheartened. Rather identify your product's areas of improvement. Finally, any critical feedback may help you to improve your product.
You need to gather feedback on following issues.
Bugs
The testers will report on any bugs that was overlooked. Your team can later work on removing the bugs before launching.
Feature Request
Feature Request is powerful feedback. The Beta testers can point out what feature of your product is missing and they will give you valuable support.
Journal
Journals keep a record about the product daily. In a journal a user record about the product including his likes and opinions regarding the product.
Forums
In forums the participants can discuss about the products. If someone finds out an exciting feature it can be highlighted. Conversely, negative remarks should be given equal priority.
Assess and Repeat  
 Finally, after conducting all the tests, you have to evaluate the results. You can take help of tools like Apple Crash Reports, Parse Analytics Google Analytics for iOS and Crashlytics, etc. These tools will illustrate bigger picture of your data and make it more meaningful. Moreover, you can examine the functional reports too.
Reward Beta Testers 
You can give reward to those who have made active contribution to your test. It can be in the form of an offer or discount. This approach will show that you have genuinely appreciated their time and effort for your test. It is advisable to hold back the reward till the end to achieve genuine responses from the Beta testers.
You can understand after reading the article that Beta Testing is easy and effective. Beta Testing can save your time and money Why delay when you can make your product a big hit in market with Beta Testing?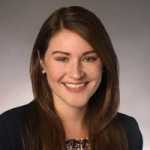 Tina Johnson helped bring The Marketing Folks from a-weekly newsletter to a full-fledged news site by creating a new website and branding. She continues to assist in keeping the site responsive and well organized for the readers. As a contributor to The Marketing Folks, Tara mainly covers industry new.