On this World Emoji Day, the American multinational has put on line a series of new emojis representing women and men of all ages and different physical aspects.
Bald, with gray hair or red hair, black skin or white skin: these are the faces of new emojis offered by Apple. The announcement of these new characters was made last February by Unicode Consortium, a group that decides the birth of new emojis.
In addition to these characters, images of exotic animals such as a kangaroo and a parrot, as well as food (a mango and lettuce) were also created.
In addition, emojis to represent people with different disabilities have been submitted to Unicode by Apple. These include a guide dog, a wheelchair user, and a blind person who travels with a cane. Unicode has promised to license some of these images in 2019.
Emoji in numbers
6 billion are sent daily

157 new emojis were accepted in 2018

3000 emojis exist in the world

176: number of first emojis created

700 million emojis are used in Facebook posts every day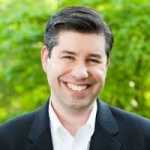 Raphael Garcia is just getting his start a reporter. He attended a technical school while still in high school where he learned a variety of skills, from photography to car mechanics. Raphael also helps keep The Marketing Folks social media feeds up-to-date.