Amber Gilmore is Atlanta's resident pediatric sleep consultant, master newborn care specialist, and founder of Creative Nurturing – the company that gives parents and their little one's a well-earned rest.
The company itself offers comprehensive and holistic care and planning services that have already made a tremendous impact in the lives of Amber's clients. Tackling the issue of restless infants while juggling the responsibilities of day-to-day life can be draining to even the most prepared among us, which is why Amber Gilmore created the solution that allows everyone to feel nurtured and cared for.
Creative Nurturing is certainly a labor of love for Amber, with her being in the childcare industry for over 15 years and developing a passion and natural skillset with the little ones. The company opened its doors in 2017 and since then, parents and infants have been getting some much-needed shuteye.
What does Amber Gilmore and Creative Nurturing offer that so many other pediatric consultants don't?
Read on to find out.
What Creative Nurturing Does
Creative Nurturing is a multi-faceted and holistic company headed by Amber Gilmore that offers a range of services for different circumstances and needs. Each client that Amber takes on will get a bespoke and uniquely crafted plan to ensure that optimal results are felt for both the parents and their young ones.
Utilizing her wealth of experience and credentials in the realm of childhood care and pediatric sleep, Amber will take the time to observe and identify key markers that instigate patterns in kids. She will then formulate an effective sleeping schedule and customized sleeping plans that parents can choose to undertake themselves.
If they do not wish to take on the task themselves, Amber is there for that as well. Creative Nurturing also offers overnight care services which allows parents to get some rest while rest assured that their child is being looked after and cared for by a trained and loving expert. This peace of mind is priceless, especially as the bespoke sleeping plan is enacted which will provide the child with a slew of benefits for their all-important growing years.
Amber Gilmore with Creative Nurturing also offers comprehensive 24/7 care services for hardworking parents. Cleanliness, physical age appropriate exercises, reading time, learning time – essentially providing end-to-end care to ensure that the child has a head-start and everlasting care in their formative years.
Taking some of the burden off working families is what Amber Gilmore does best. Her obvious passion for her work is what brings more new parents to her than any other pediatric and newborn carer in the Atlanta area. She provides her famous care with her award-winning smile and penchant for giving parents and their kids, the care they deserve.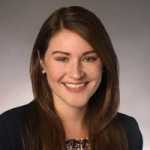 Tina Johnson helped bring The Marketing Folks from a-weekly newsletter to a full-fledged news site by creating a new website and branding. She continues to assist in keeping the site responsive and well organized for the readers. As a contributor to The Marketing Folks, Tara mainly covers industry new.