Towson based artist Will Brown was raised in a community which, like many others, has experienced its fair share of gun violence. Raised in a family with artistic endeavors, as well as experience within the hospital system, Will saw both the creative side of life through his father's acrylics and watercolors, and saw the dark side of life through his mother's stories of gun and knife violence victims in hospitals. This was the catalyst for him to become the artist he is today, painting murals on the streets of victims of gun violence whilst raising awareness about these issues.
His work has been acclaimed and has been noticed by organizations such as the American Cancer Society which has commissioned him to paint artwork surrounding cancer victims and survivors, to bring awareness to the disease.
These works include celebrities such as Chadwick Boseman, to everyday people who have fallen victim to gun violence in the streets. These issues have remained within American society and are acknowledged but rarely anything done about them.
Will Brown hopes to change this, by providing an outlet for the youth through art, regularly teaching art as a therapeutic exercise. Many of these kids have only known trauma, and Will hopes to bring some positivity into the lives of the community through art.
Will Brown and his mother Millie Brown hope to start a nonprofit organization called Little Hearts United to connect the youth to mentors who can help to guide them in their lives, especially those who have lost loved ones to gun violence. Will Brown and his noble cause has raised some eyebrows, and he hopes to continue to gain popularity through his art and his pursuit for awareness of social issues, specifically regarding gun violence in the community.
You can follow up with Will Brown at ThePortraitOfLife.com or connect via IG @artistwillbrown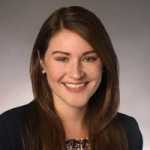 Tina Johnson helped bring The Marketing Folks from a-weekly newsletter to a full-fledged news site by creating a new website and branding. She continues to assist in keeping the site responsive and well organized for the readers. As a contributor to The Marketing Folks, Tara mainly covers industry new.