Standing desks are a trend sweeping many workspaces since studies have shown that sitting for long periods can have adverse effects on our health. With more people now working away from the office, standing desks are undoubtedly one of the biggest remote working trends, as well as a way of reducing sedentary behaviours.
A universal norm is that when a new product has been released for years, the basic function can no longer meet the changing needs of buyers. Like when you look to buy a washing machine, washing clothes is the standard setting, and there are more functions such as delicate fabric, dryer, or water-saving that you need to consider.
Other than simply being height adjustable, there are other feathers that you should also consider when choosing a standing desk.
As the innovator of standing desks, Hoo has recently launched the Robin Pro Standing Desk, which is perfect for the home office. Robin Pro is nothing like what's already in the market and it overturns people's imagination towards standing desk.
Stability
Unavoidably, adjustability is the most important feature for any standing desk, which is also the cause of notorious wobble. We know that triangle is the strongest shape and Hoo has applied the theory to the design. Robin Pro has a triangle-shaped base that makes it the sturdiest at every height.
Design Aesthetic
To avoid compromising on performance, it is difficult for traditional standing desks to make design innovations. Robin Pro not only provides multiple selections in the materials and colors of the top and legs to adapt to different interior designs, but also the triangular legs are matched with decorative covers of various colors. Users only need to replace the decorative covers to change a style.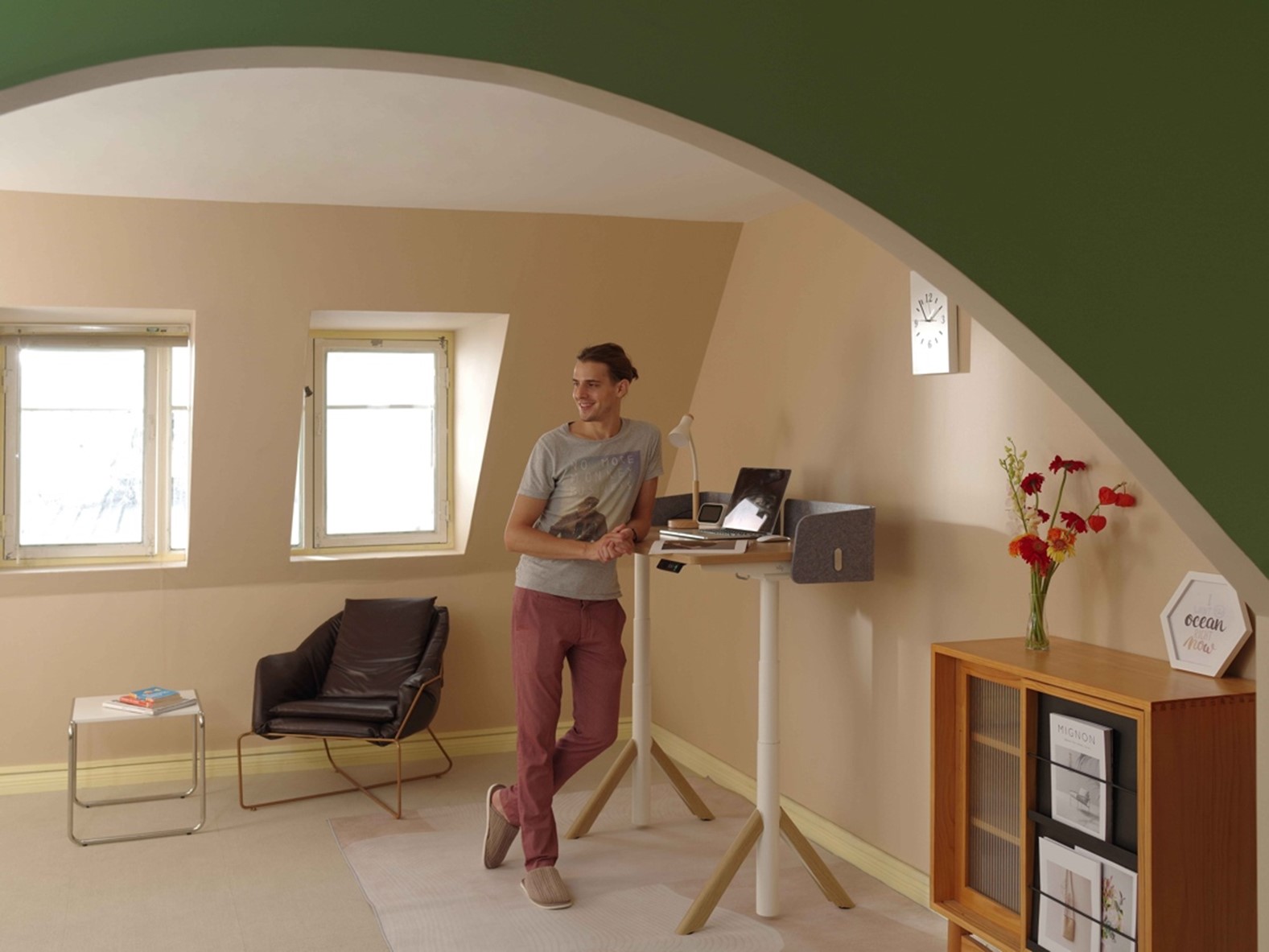 Sedentary Reminder
People have evolved to be sedentary, and traditional height-adjustable desks often fall short of being properly used due to long-formed sitting habits. Like other Hoo desks, Robin Pro sends alarmed reminders to users to let them take standing breaks every 30min, 45min, or 60min. Obvious yet interruption-free reminding notifications help break up sedentary patterns in your workday.
Cable-Friendly Design
Standing desks need to be connected to power outlets to function through its cord. And cords and cables of computer, laptop, reading lamp, and mobile chargers together make the desk look haphazard. Cables and cords may also drop off and create tripping hazards. Hoo has built in multiple cable management solutions like the under-desk cable basket that helps route and protect cords, as well as the control box cover, which is a steel pallet that allows cords to be routed inside of it.
Safety
Working from home will inevitably have children running around, and the standing desk, as moving furniture, will inevitably cause potential safety hazards to children. Nowadays, the standing desks on the market seldom mention other safety functions besides the commonly mentioned anti-collision. Other than anti-collision, Robin Pro is also equipped with a safety lock, which can lock the handset control in order to prevent children from misusing the handset control without adult supervision.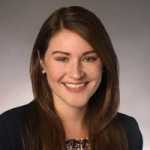 Tina Johnson helped bring The Marketing Folks from a-weekly newsletter to a full-fledged news site by creating a new website and branding. She continues to assist in keeping the site responsive and well organized for the readers. As a contributor to The Marketing Folks, Tara mainly covers industry new.