In the competitive world of business, its easy to be missed, to fall by the wayside or to just blend into the crowd. In order to succeed, you need to push through the mediocre talent and shine out. This is exactly what Christian Konopatzki bases his career on, and this star is shining brighter than most! But how did he achieve so much in just a short space of time? We're going to take a deeper look into the early career and recent accolades that Christian is now well known for in order to find a hint of his "key to success".
Christian Konopatzki is a successful and award winning businessman who now calls Dubai his home. German in nationality, Konopatzki began his career competing in Ice Hockey at International level. Moving forward into the world of business, Konopatzki found marketing and advertising to be his niche and quickly achieved marketing manager status for a well known German brand. Excelling at this role and realising that marketing was swiftly changing from a traditional sense to a more online, affiliate style, Konopatzki seized the opportunity to begin his own marketing company, CTARS.
CTARS, based in Dubai, are thriving marketing specialists who, with the guidance of Christian, help others to utilise the effectiveness of affiliate marketing amongst other marketing tools. Using his wealth of knowledge and his determination, CTARS will continue to grow from strength to strength under Christians leadership. But Konopatzki hasn't rested there, in addition to starting his blossoming empire, he is also now making a name for himself personally as an industry expert. Having won many awards, Christian has now been asked to be Chairman of the Jury for the Golden Time Talent Awards. With the wealth of experience, certifications and awards to his name, we are sure that he is certainly well equipped to spot true talent.
Christian Konopatzki's Early Ice Hockey Career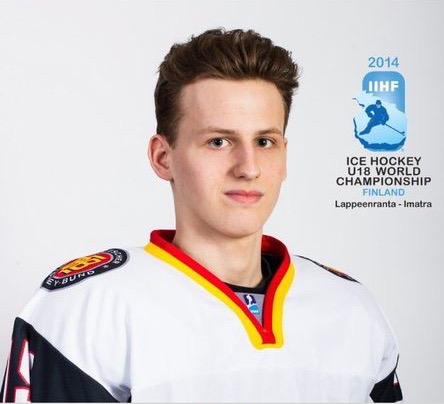 For any of those who have competed in sports before, you'll know that it takes determination, grit and a competitive edge. A love of the sport will only get you so far and this is where Konopatzki excelled. Understanding that talent was only part of the success story, Christian dedicated his energy and drive to his Ice Hockey career, making him a very successful international player. Starting his career by representing CSKA Moscow in their U15's team, Konopatzki worked his way up, later representing Berlin and eventually his home country Germany, at the IIHF U18 World Championship in Imatra. During this time, Christian was able to acquire skills that would be invaluable in the business world including team playing, leadership and, most importantly, tactical play. His sports career helped him to see that talent had to be paired with hard work in order to achieve success and that is something that we see in the businessman today.
A New Start and A New Country
After retiring from sports, Christian became the Marketing and Advertising Manager for a Berlin based company, Alekra GmbH. Being involved in the day to day running of the marketing department allowed him to gather as much knowledge and information about the industry as possible. Managing marketing projects, leading teams to achieve results and managing the department meant that he soon felt he had a well-structured skillset to leap out on his own. This held him in very good stead when he made the life changing decision to head to Dubai to start a new life and a new business CTARS.
CTARS
A leap of faith such as moving countries and starting your own marketing business takes a lot of confidence in one's abilities. Luckily, Christian Konopatzki has these abilities is spades and so it is no surprise that is Dubai based marketing company CTARS is going from strength to strength. Starting in 2017, Konopatzki has built this business into a successful team of marketers who help businesses who are looking to steer away from the more traditional role of marketing and into a newer, more effective style. With affiliate marketing being a huge part of the business, Konopatzki believes that the world of selling, and advertising has changed. No longer do you need to sell "to" someone but rather build a connection with customers in order for them to see the true appeal of the product.
Affiliate marketing helps to build on this relationship and provides a level of trust that works both ways. In addition to being an Affiliate Marketing specialist, Christian also helps entrepreneurs, through CTARS, to fully understand the benefits and processes behind print on demand ecommerce. This rising industry is set to take the world by storm and with Konopatzki leading others towards success, it's no surprise that so many people are eager to learn his methods.
Award Winning Talent
With so much success in such a short space of time, it is no surprise that Christian has been recognised and rewarded with several awards. These awards just go to show how much effort he puts in to both his company CTARS and his professional name. Being a respected member of the marketing world, Christian is now to be the Chairman of the Jury for the prestigious Golden Time Talent Awards as well. We have no doubt that he will be looking for the same level of dedication and talent that he upholds in his career.
With so many accolades to his name, some of the most notable would have to be the Best Affiliate Marketing Manager Awards that were presented to him by the International Business Magazine and the World Business Outlook. These awards were a game changer in his professional career and helped him to stand out head and shoulders above the rest. It was then that the internationally acclaimed Corporate Vision Small Business Awards received his portfolio and, after scrupulous judging, decided to award him with the Best Affiliate Marketing Manager for 2021. This award has helped Christian to not only make himself a prominent name in marketing but has also given him a global reach.
His most recent accolade, and one that has helped him to become Chairman of the Jury, is his 1st Place Award in the Golden Time Talent Awards in the Marketing category. Not only were the judges so impressed with his portfolio and all he has achieved over the least 5 years, but they also felt that with his experience and his eye for detail, he would be the perfect Chairman for their future awards ceremonies. As a true leader, Christian believes in sharing knowledge and nurturing talent which we are sure is another reason why he was chosen for the judging panel.
Not Resting on His Experience Alone
Christian Konopatzki is only too aware that gained experience through work is only half the journey. In addition to working in marketing and building his business on this success, he is also a firm believer in continued professional development. Continually searching for new information and alternative ways to find solutions, Konopatzki has many certifications to his name which help him to create a more balanced approach to marketing. Completing a Market Research and Consumer Behaviour Certification from the IE Business School really helped Konopatzki to understand his customers (and the affiliate marketing audience in general) at a deeper level and this in turn allowed him to adapt his approach to selling.
Building on this understanding, he also undertook a certificate in Customer Analytics, something which in this day and age is a vital skill to understand, particularly for those working in ecommerce. Another vital skill in ecommerce and digital marketing is Advertising with Facebook. This specially designed course is aimed at those who spend a healthy chunk of their marketing budget on Facebook Ads and want to know that every penny is spent well. Konopatzki believes that by having a deeper understanding of the whole process of affiliate marketing (rather than just straightforward selling) helps marketers to identify more profitable avenues and adapt the processes to make these successful.
Networking With the Best
In addition to broadening his knowledge base, Christian also works hard at broadening his business connections, which he does in a variety of ways. Being a member on several Exclusive Mastermind Groups in the field of Affiliate Marketing, Christian is not only able to make business connections with successful peers, but he is also able to connect with those looking for advice. In more recent times, Konopatzki has published several books and eCourses aimed at mentoring younger wannabe affiliate marketeers. Being a strong believer in nurturing new talent, Christian enjoys helping others to work their way up.
But what next for Christian Konopatzki? Well it's clear to see that regardless of how much he has achieved so far, that is merely the tip of the iceberg. With this much talent, determination and a track record of achieving great things, we have no doubt that Christian Konopatzki is a name to watch out for.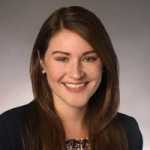 Tina Johnson helped bring The Marketing Folks from a-weekly newsletter to a full-fledged news site by creating a new website and branding. She continues to assist in keeping the site responsive and well organized for the readers. As a contributor to The Marketing Folks, Tara mainly covers industry new.