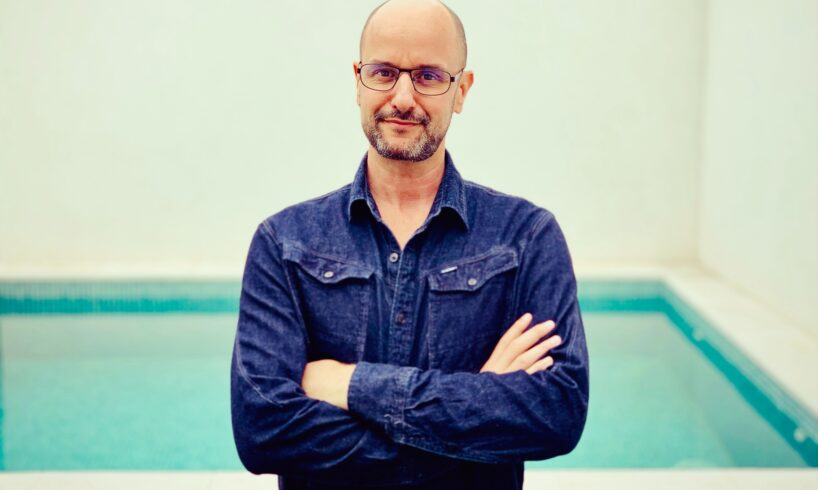 After a bit of investigation, we uncovered a unique business model that incorporates ecology meaningfully into any business and helps the Earth become a little greener.
There are countless companies that work with nonprofit organizations to help improve the state of the environment. Usually, that work is through donations or activities that bring together a crowd of like-minded individuals.
It was a first for us to hear of a company that fused ecology directly into their business model as Starloop.com does. And, the thing is, they've been doing this since June 2016.
If you've never heard of Starloop before and are unsure of what they do and why you should be paying attention to them, continue reading for some expert insights on effectively combining  business and ecology — all borrowed directly from Starloop's own CEO, Daniel Vivarelli:
Starloop's Eco-Friendly Business Model:
Before anything else, let's go over the introduction for Starloop that Daniel shared with us:
"Starloop.com is an Online Reputation Management (ORM) service. We offer software that can help businesses win online reviews on sites like Google and Facebook through our unique Regenerative Commerce business model, where every review written equals one tree being planted."
Online Reputation Management
In the introduction, the first matter of importance is the mention of Online Reputation Management. As an entrepreneur or business owner, if you've yet to discover how crucial online reputation management is, then you're already falling way behind.
As Daniel Vivarelli summarized very succinctly: "The strength of your online reputation can directly impact whether or not you or your competitor gets the call."
The service provided by Starloop helps increase your online presence through online reviews — which have only become more and more vital to driving sales due to a major shift in consumer behavior.
More specifically, there's an 8 out of 10 chance that a customer will look at the reviews of your product or service before deciding whether to contact you or find an alternative with higher ratings. As you might imagine, if you're the one on the losing end, then it's unlikely for your business to be competitive in this new Trust Economy.
Regenerative Commerce
The next point of interest in Daniel's introduction is the mention of their 'Regenerative Commerce' business model. It is this term that Daniel uses in order to describe the act of regeneration that occurs whenever a tree is planted for every online review.
"Some people ask, do we really plant a tree for every online review? And, the answer is always yes." Daniel spoke spiritedly when talking about this subject. "At the end of every month, we add up all the reviews and send the necessary financial support to our planting partners — who then plant the trees."
This whole process is something that Daniel Vivarelli describes as 'regenerative.' "The more customers write reviews the higher the ROI for our Members and the more trees we get to plant. Everyone wins."
The Benefits of Combining  Business & Ecology
In the end, the idea of putting together business and ecology was something that came naturally to Daniel Vivarelli. He himself explained to us that he had always been fascinated by both entrepreneurship and the natural world from a very young age. As such, combining the two in a meaningful way was just a matter of time. Put another way, he said:
"I knew from the moment we conceived the "one tree planted" concept that we had discovered something special. It was an original concept, it had never been done before, and it's only several years later that you see traces of it in other businesses who understood how powerful taking a step beyond sustainability into regeneration truly is."
How Effective is It?
But okay, how effective is this model actually?
"From the start, we were very confident this concept would work," Daniel Vivarelli said in response to such questions. "It all has to do with the law of reciprocity. A simple but powerful idea that If we do good things for other people they are more likely to do good things for you."
Furthermore, Starloop was very careful when it came to its "review-asking" strategies. According to Daniel, things on that front had started off pretty rough. "We just started off by directly asking for reviews, which was not only awkward, but was a turn off for many people. It wasn't long before we realized that that had to change and we figured out better language to get reviews."
In the early years of Starloop, Daniel Vivarelli claimed that they overturned their processes to come up with natural language, tight scripts, better automation, etc. so that they could improve their success rate — beyond just relying on their idea of planting a review per tree.
As a result, the ROI boosting potential of the reviews obtained became undeniable.
The Bottom Line: Innovative Thinking to Improve Success
"Reviews are very valuable but notoriously difficult to get," Daniel Vivarelli said when we were finishing the interview for this article.
"Humans are busy-lazy people. Think of yourself personally, how busy you are from the time you wake up. When you're asked to write a review, how high up is it on the list of your priorities? Not very. There are so many other things that you can and should be doing."
However, despite the difficulties in collecting reviews, you still have to do it. If you can't solve this problem, then you're only going to fall further behind.
"It's important to see what consumers are actually doing," Daniel Vivarelli urged. "People get locked on course. In a year from now you'll arrive at a place based on the decisions you make now. Don't guess what direction to go in. Look at what the data says about consumer behavior then position yourself accordingly."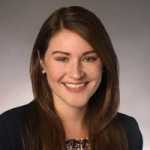 Tina Johnson helped bring The Marketing Folks from a-weekly newsletter to a full-fledged news site by creating a new website and branding. She continues to assist in keeping the site responsive and well organized for the readers. As a contributor to The Marketing Folks, Tara mainly covers industry new.