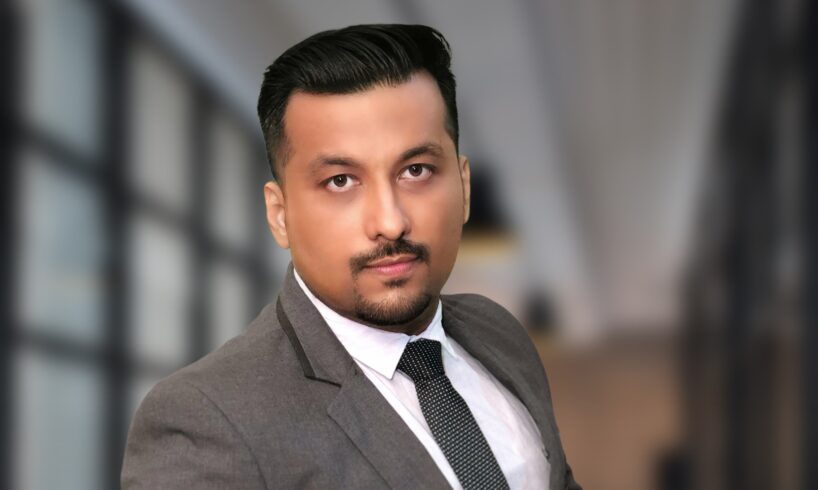 Owner of Digital Marketing firm and platform, Local Forever, Jiten Thakkar is one of the most impressive and famous digital entrepreneurs and online marketers of the year. Thakkar aims to provide innovative and intelligent solutions to his clients when it comes to Web Development and Digital Marketing, and has successfully made a name for himself in the industry. To help local businesses attract customers on digital platforms, Thakkar, through his Local Forever, has provided them with the perfect opportunity to create their digital footprint.
With such great ideas and business strategies, we had to sit down and ask Jiten Thakkar about his ideas about marketing and what makes him stand out from the rest of the crowd, what he is currently focus on & his suggestions for our readers who want to explore entrepreneurship or get into digital marketing domain.
How do you define marketing & digital marketing?
For me, Marketing means connecting with your target group or audience at the right time and in the right place. This is the digital age, and it is of absolute importance to advertise and market your business online to reach a wider audience. Adding that to the fact that people spend most of their time online anyway, digital marketing has become much easier and convenient. It's simply a way of promoting your product or services online through any of the various widely accessible electronic media platforms.
Why is Digital Marketing important for most business?
There are many advantages to employing digital marketing to promote your business. The biggest of which is the fact that you can keep track of your audience and potential clients. With modern technology & various analytical solutions, business owners can check to see how many people have checked their websites or shown interest in similar services and products, allowing them to successfully promote it, even if all of those potential clients don't turn into actual clients.
Knowing the demographics, the geographical statistics of your clients, and the website bouncing rates can help you formulate marketing strategies. In addition to that, it has become much easier to convert website visitors to actual clients through digital marketing techniques. In comparison to the traditional marketing techniques, the conversion rates for digital marketing are much higher. This will undoubtedly lead to higher revenue and success rates of business. Digital marketing is also cost-effective, and you will have to invest much less to get profits and gain clients.
How do you keep your clients happy, and what are your plans for the future of your business?
Happy customers & making digital simple for many are the prime goal of my business.  What we do to achieve that is we take feedback very seriously. First, we ask the customer what they want and how they want it; their requirements are the main guiding principles for formulating the marketing strategy.
While my business currently focuses on local businesses and helping to promote them online, I hope to expand the business to offshore locations through Local Forever so that our services can become accessible on a much larger scale and to a much bigger population.
My end goal is definitely to be a digital wave that helps local business get maximum benefits.
How do you feel after receiving the Indian achievers award for entrepreneur of the year 2021?
Receiving award & getting recognition is always motivating to continue doing your best but for me the real award is to see that my work is helping others in their business growth. Getting local businesses online and strategising their digital marketing plan to ensure they continue to excel at business is a daily motivation for me. Every single day if you are excited to wake up and help some in achieving their goals, nothing could beat that feeling of contentment.
What are you currently focussing on?
In my profession, it becomes difficult to focus on a single thing and you have to be involved in multiple things at a time. Having said that, I have recently launched a digital marketing blog which is DigitalForever, my focus is to create awesome content on that helps many aspiring entrepreneurs and fellow marketers stay in trend.
Whats your best advice for our readers looking to become marketers or pursue entrepreneurship?
In the world full of distractions, try to focus on things that matter the most for building your future. Self learning, reading books, investing in self, problem solving skills, personality development, physical fitness are things that directly impact your time ahead. Implement your ideals without hesitation, work hard to make it a success. Its still better to implement your ideas and fail than to mere see others implementing your ideas and living your dream life.
For any advice or questions, I am always happy to support & guide those who are serious about changing their lives for good. Reach out via: https://jitenthakkar.com/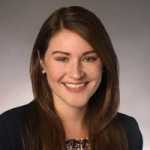 Tina Johnson helped bring The Marketing Folks from a-weekly newsletter to a full-fledged news site by creating a new website and branding. She continues to assist in keeping the site responsive and well organized for the readers. As a contributor to The Marketing Folks, Tara mainly covers industry new.