In the world that is constantly changing, adaptability is a key characteristic; that should be owned by a business. Technology is growing continuously, and in order to remain moving through targeted goals, businesses need to constantly upgrade their plan as well as their marketing strategies. After the internet was introduced, there was a massive change in marketing. Businesses are no longer only using a traditional way to advertise their products or services and are shifting towards a more modern way called digital marketing. The broad scope of the internet is a great opportunity for large growth especially for businesses that upgrade their digital marketing budget. Marketing is a concept that has always evolved through the years. Traditional marketing that uses old mediums such as boards, pamphlets, radio, television, etc., are shifting towards digital marketing that focuses on digital platforms with ads.
The world is digitalized and a more modern and technological approach is needed in today's marketing but various traditional marketing strategies are still used today. A strong business is a business that can adapt to any situation, being well-prepared to face the challenge. The key point of an effective marketing strategy is an adaptive trait that is able to constantly change based on relevant and accurate data. In order to reach targeted customers in the most effective ways, your marketing strategy should not merely depend on one precise type of marketing, because both traditional and digital marketing can work together and reinforce your brand message that you are portraying. The focus needs to be on how to blend different marketing approaches, reaching maximum results effectively.
Traditional vs Digital: The Different Characteristics
Fast-growing technology demands a more digitalized solution and switches some parts of the traditional marketing approach that has been used for years. Traditional marketing strategies emphasize on selling products while modern marketing emphases more on discovering the needs of the customer and escalating the customer satisfaction through modern methods like social media marketing. This modern method focuses on how to communicate to the audience, understanding their needs, and giving them the maximum satisfaction so they will come back again later to make that purchase.
Digital Marketing allows businesses, especially small businesses to expand more easily while earlier with traditional marketing this was a small possibility. As the digital marketing world is very broad and the trend always changes, it is an important note that digital marketers should remain updated and understand what is going on. Brands can use various tools for digital marketing such as social media marketing, Search Engine Optimization (SEO), email marketing, mobile marketing (SMS, MMS in-app marketing), content marketing, etc. Modifying the business's website is an important step to begin your digital marketing campaign and a business should ensure that it attains the potential customer and creates the best customer experiences.
According to Algo Sea Biz, digital marketing gives brands a big chance to compete in a global-scale market reaching bigger audiences. Businesses nowadays do not need to do a lot of work on printed ads, direct mail, TV ads, etc., and waiting for their message to grasp their audience. Digital marketing is an effective approach to reach the targeted audience with very accurate and specific demographics as well as reaching a wider audience. With this benefit, traditional marketing becomes more outdated, moreover, now customers find it easier to skip an advertisement if they aren't interested in it.
The massive growth of digital marketing doesn't mean that businesses should completely neglect the traditional marketing strategy. It is true that digital marketing is a hype topic and is still growing today, but traditional marketing strategies are able to strengthen your message and complete your marketing strategies. Therefore, it is important for marketers to know that these two approaches together can be used to support one another. It is crucial to know the difference as well as the advantages and disadvantages of those two strategies, so do not exclude them from each other.
Following the industry trends
The planning of an effective strategy requires setting a big budget for the digital marketing campaign, this includes a broad range of platforms that can allow the use of collected data. Companies are looking for a marketing team who is not only creative but also have the knowledge on revenue-boosting activities. Businesses need to strongly focus on the better customer experience. Digital Marketers must prepare for an efficient strategy to win the competition among the competitors and industry. Companies also need digital marketing professionals who are able to analyze and improve user experience and behaviors so they can lead the company in increasing their profit in the global world. When you strive to expand your business on a larger scale, that means you are open to a bigger challenge and you need to find the best strategy or tactics following the industry trends.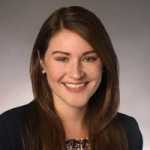 Tina Johnson helped bring The Marketing Folks from a-weekly newsletter to a full-fledged news site by creating a new website and branding. She continues to assist in keeping the site responsive and well organized for the readers. As a contributor to The Marketing Folks, Tara mainly covers industry new.